IFC 2023: Online & In Person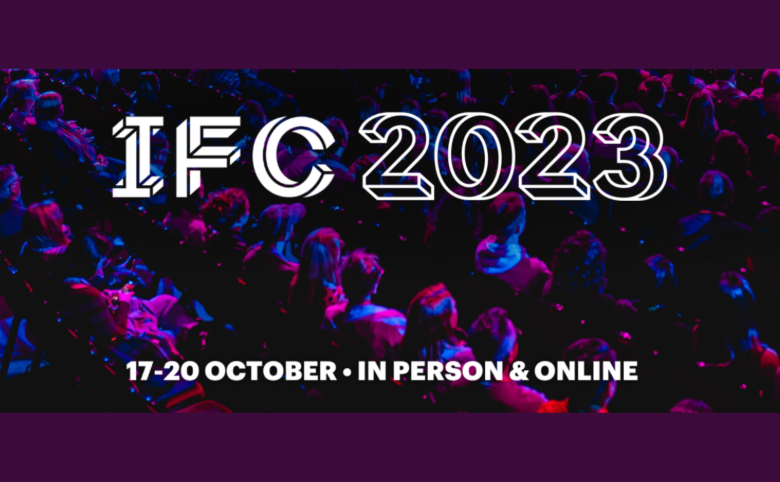 17 oktober 2023
Datum
17 t/m 20 oktober 2023
Locatie
Noordwijkerhout, of online
Inhoud
War still rages, our planet still warms, women still stake their lives on the fight for equality, the few still have more than the many. There is only one thing that delivers real change: people power.
The International Fundraising Congress brings the social impact community together for learning, sharing, and inspiration, sparking ideas from unlikely places. IFC is a hub for unparalleled networking and opportunities, featuring amazing speakers, global delegates, and a million new ideas.
The time has come to unite and turn action into impact at IFC 2023. This year's conference takes place 17-20 October and will once again run both in person in the Netherlands and online. Masterclass delegates will be on site from Tuesday 17 October and the standard and online programmes will begin on Wednesday 18 October. Until 16 September, you can save £100 on your ticket.
Explore IFC 2023
Four days of rich and innovation-led learning and sharing, brilliantly curated by the independent IFC Advisory Panel, a group of leading fundraisers from across the globe. IFC 2023 will give you the opportunity to connect with more than 1,200 fundraisers and social impact leaders from over 70 countries, both in person and online.
Limited offer!
Save £100 on full-price in-person tickets until 16 September.
A limited number of Emerging Leader tickets are available at cost-price to individuals who are under the age of 30 or who work for NGOs with an annual turnover of less than £500,000. Find out more here.
For group pricing or to request payment by invoice, please contact events@resource-alliance.org.
Tickets for IFC Online, a bespoke programme of interactive content streamed live from the in-person event in the Netherlands, are available for the flat rate of £120.
For the full programme and tickets, see resource-alliance.org/event/ifc-2023