ERNOP Online Series 2022-23: Strengthening Community Philanthropy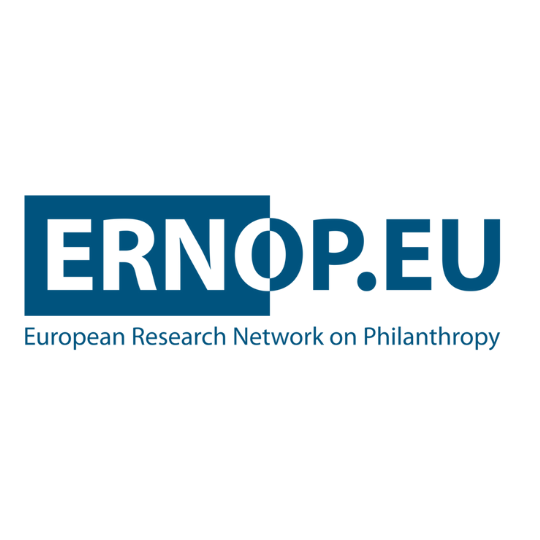 07 maart 2023
Datum
7 maart 2023, 11:00 - 12:00
Inhoud
Spread across multiple settings, fields and disciplines, the notion of community philanthropy is appealing and multi-faceted; it presents an ever-changing arrangement of principles, practices, patterns and perceptions that cover a diversity of interrelated ideas and ideals. However, knowledge and understanding of community philanthropy remain emergent; more diversity in views and voices and a better critically reflective synthesis of empirical and theoretical insights are needed. Tobias Jung will discuss how a more decentred approach to understanding community philanthropy can help us address these challenges. In order to strengthen community philanthropy in Europe, this session explores the community philanthropy 'kaleidoscope' as a way to explore, integrate and reflect on community philanthropy's diverse facets.
Speaker: Tobias Jung (Centre for the Study of Philanthropy & Public Good, University of St Andrews)
Discussant: James Magowan (European Community Foundation Initiative)
To sign up for this webinar, click here
About Prof Tobias Jung
Tobias is the director and founder of the Centre for the Study of Philanthropy & Public Good, Scotland's first research centre dedicated to the growing field of philanthropy studies. Alongside exploring the different expressions and traditions of philanthropy, his research focuses particularly on the nature and roles of philanthropic foundations and trusts.
He is the President of the European Reseach Network on Philanthropy (ERNOP), a Trustee of Foundation Scotland, Scotland's community foundation, and an Honorary Member of the Chartered Institute of Public Finance and Accountancy (CIPFA) Japan Branch.
Prior to joining the School of Management in January 2014, Tobias was Principal Research Fellow at Cass Business School City University London, where he worked with the Centre for Charitable Giving and Philanthropy (CGAP) and the Centre for Charity Effectiveness (CCE). He is a former Governor and Member of the Boards of Trustees of the St Katharine and Shadwell Trust and of London's EastEnd Community Foundation, and sat on the Advisory Board of the Centre for Public Scrutiny (CfPS) in Westminster. Between 2009 and 2015 he also served on the Board of the International Research Society for Public Management (IRSPM).
About the Centre for the Study of Philanthropy & Public Good
The Centre for the Study of Philanthropy & Public Good at the University of St Andrews' School of Management focuses on strengthening, enhancing and challenging theory, practice and policy relating to philanthropy and its relationship to public good through scholarship, engagement and impact. We take a broad perspective on what constitutes philanthropy. We define philanthropy as 'the use of private resources – time, treasure, talent, ties – for public purposes'. This casting enables us to take a critically reflective approach to philanthropy: it allows us to consider the diversity of perspectives, principles and practices found in philanthropy and it acknowledges that philanthropy can be, but is not necessarily, a force for good.
Working with relevant individual and organisational stakeholders, we provide an informed platform for the development and discussion of new ideas, practices and thinking in the philanthropy field, act in advisory capacities, and generate awareness of issues relating to philanthropy and the public good.
About Dr James Magowan
Gabriella is originally from the UK and has lived in Spain & Portugal before moving to Belgium in 2010 and becoming a Belgian citizen in 2020. She has a degree in Social Policy and Education from Surrey University (UK) and a Masters in Education in E-learning from the University of Hull (UK). Her professional background is in business and the Youth NGO Sector where she has worked first as an administrator and then as a trainer and expert in both paid and voluntary capacities. Through her work in the youth field, and having volunteered since childhood in a variety of fields including Youth Advocacy, International Development, Disability, Environment, Immigration, Human Rights, Sports etc, Gabriella was involved in the campaign to establish 2011 as the European Year of Volunteering. She has worked closely with the Centre for European Volunteering (CEV) since 2010 in her role as Project Manager for the EYV2011 Alliance until the end of the project in 2012 when she became CEV Director.
About the European Community Foundation Initiative (ECFI)
The European Community Foundation Initiative (ECFI) is a collaborative initiative committed to strengthening and promoting the community foundation movement in Europe.
ECFI is hosted by the German Association of Foundations. We will work with Community Foundations (CFs) and Community Foundation Support Organizations (CFSOs) primarily through facilitating and stimulating interactions to enable learning, knowledge-building and empowerment. ECFI is also engaged in the mapping and analysis of CF activities and in disseminating information that will facilitate development of the field. We strive to be a central point of contact for wider engagement within the global CF movement.
Financing for the initiative comes from a growing number of foundations which have included the Charles Stewart Mott Foundation, the Robert Bosch Foundation, the Körber Foundation and the Lipoid Foundation.