Resource Alliance: Fundraising Online Conference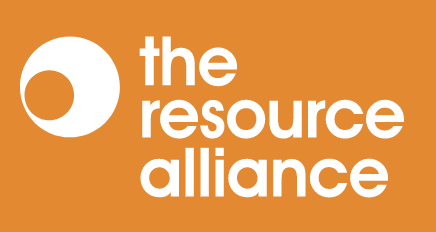 28 april 2021
Datum
28 t/m 30 april 2021
Inhoud
What is Fundraising Online?
Fundraising Online is an online conference from the Resource Alliance, taking place on 28 – 30 April 2021 for all your fundraising, changemaking, and innovating needs, with a strong focus on digital fundraising and engagement, how to harness emerging and disruptive tech trends, and what's coming next over the horizon.
#FRO2021 sessions will cover all elements of how charities and campaign groups can use digital to engage with the public at scale. From the very best of digital fundraising, public engagement, and movement building to the most insightful guides on how to deliver effective digital activity across web, social media, and email, as well as the most practical and applicable use of new technologies. Sessions will be underpinned by case studies and examples from around the globe.
#FRO2021 is accessible for organisations of all types and sizes, from all around the globe, so watch our stellar line-up of speakers and learn how to benefit from digital trends and technological change. Over 15,000 participants from 140 countries registered to join us over the three days of the conference in 2020. And in the challenging circumstances that we currently face, we expect #FRO2021 to be even bigger than ever before.
TWO WAYS TO ACCESS #FRO2021
1. Purchase a ticket

To keep #FRO2021 accessible to as many people as possible and enable us to continue to deliver the best content, this year's event has a small sign-up fee of £30 (£25 early bird) for 72 hours access to the programme or £60 (£50 early bird) for an additional 30 days on-demand access after the event.
We don't want anyone to miss out on the vital learnings and networking from #FRO2021 so we do have a limited number of bursaries available for anyone who is unable to afford the donation fee. In order to apply for a bursary place please complete this short form.
There is no judgement or presumption regarding anyone who needs a free place – so please don't hesitate to complete the form if you need to. If you have any questions, please email us.
2. Join our Global Community for access to #FRO2021 AND IFC Online (and much more!)

Alternatively, you can join our Global Community as an annual Member and get automatic access to #FRO2021, on-demand content after the event, and IFC Online in October. As well as access to our digital community platform, providing year-round content and events, our Online Hub discussion forums, and our extensive online Resource Library. Membership starts from just £125 per year, and you can save an extra 10% using code "fro21". You can register as an annual Member here, or email us at if you have any questions.
The Resource Alliance is a charity dedicated to building and supporting a global movement of fundraisers and changemakers. With your help, we can continue to provide more learning opportunities and events like #FRO2021 and IFC, and to support those without the means to access the resources they need.